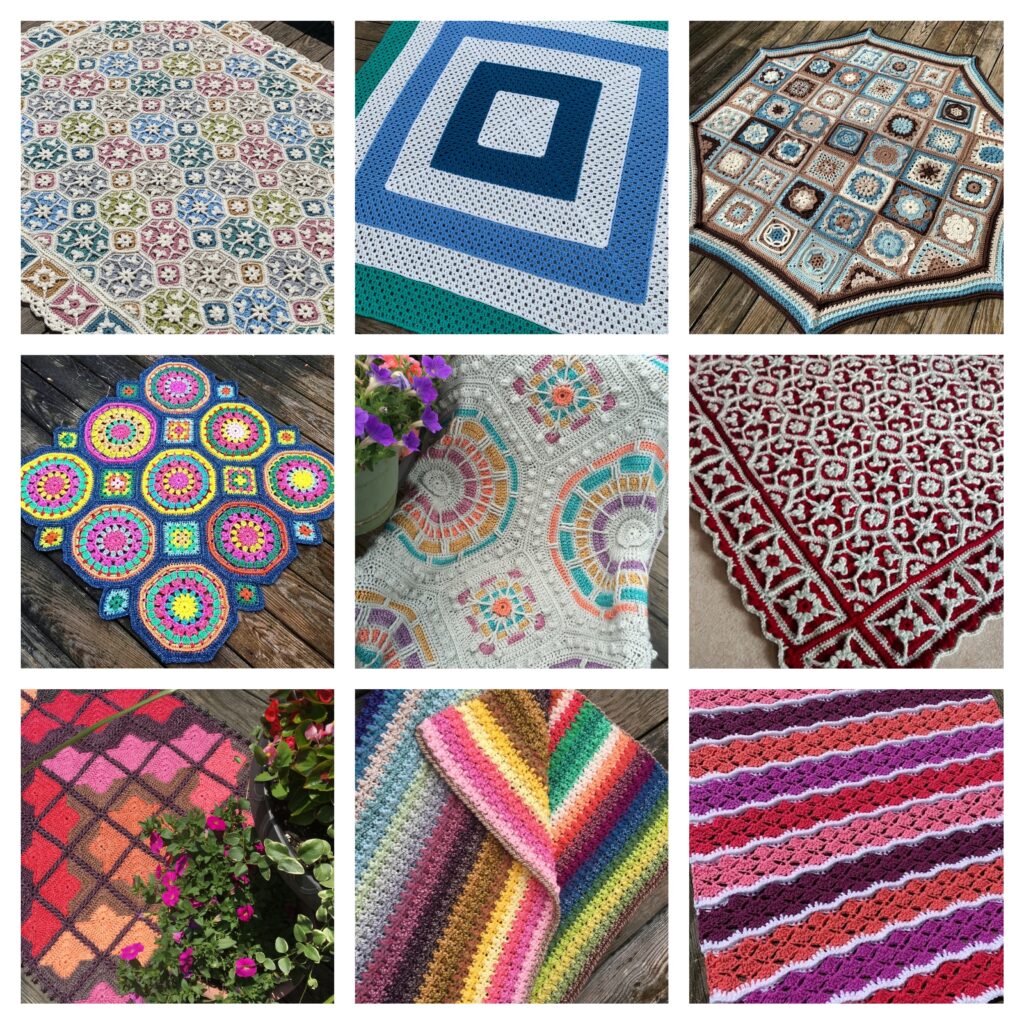 Sometimes the days pass so quickly, and before you know it we are into a new month. That's how I feel about the Summer this year! With the kids out of school since March, it's hard to keep up! But this hot weather here in New York is beginning to remind me.
Hope you are all enjoying your crochet these days. I am currently working stealthily on a new design which I cannot discuss, and I have an upcoming square in the Moogly CAL in September, but other than that I am just playing along with ideas and using up stash on some of my older designs. I was thinking of doing a free CAL to one of the older designs in the Fall, maybe Deco'Ghan.
I really like the Ophelia Blanket and the All the Colors Blanket to use up stash.
I am offering a Free Pattern in my Ravelry Store for our Fourth of July holiday this weekend, use Coupon Code freeforfourth and receive any one single pattern free (e-books not included). This promotion starts now and is good until end of day July 4, 2020.
I'm also offering a BOGO – Buy One, Get One Free, in my Ravelry Store for the rest of the Summer until September 10, 2020. No Coupon needed, just put two patterns in your cart and the lower priced pattern will be free. May use more than once, e-books are included.
In my Etsy Shop, I am offering a 40% discount for the rest of the Summer until September 10, 2020, using Coupon Code SUMMER2020. If you see a pattern that you want that is not in my Etsy Shop, please send me a reminder and I will put it in there!
Thanks to all of you who purchase my patterns and who share your creations on social media! #crochetalongwithjulieanny