Moonlight Garden Square by Anna Piskorz
Welcome to Week 8 of our 2019 Block of the Week Crochet Along. I am pleased to see so many of you chatting and sharing photos on my Ravelry board and my Facebook Crochet-A-Long group. Feel free to jump in any time. Tag your Ravelry project pages with #BAWJ2019 and social media posting with the same or with #crochetalongwithJulieAnny.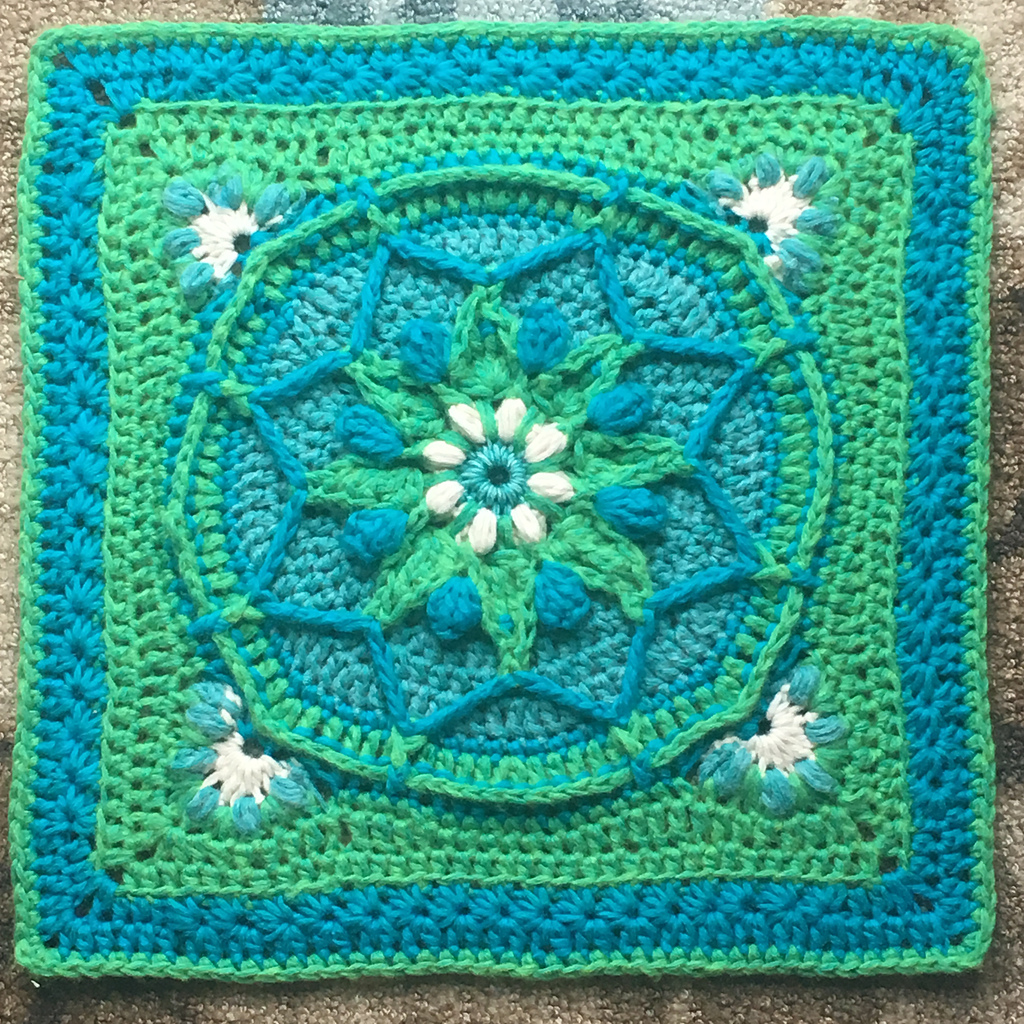 This week we have an exciting design by the very talented Anna Piskorz of http://aloopofsunshine.com, and Anna has been gracious enough to offer it as a free pattern on her blog. Anna has many designs appropriate for our current CAL, including Sunrise Square, Euclidian Garden Square, and Simply Sunshine Square. Check out her Ravelry designer page, and follow her Facebook page. Fun fact – Anna has never completed an afghan!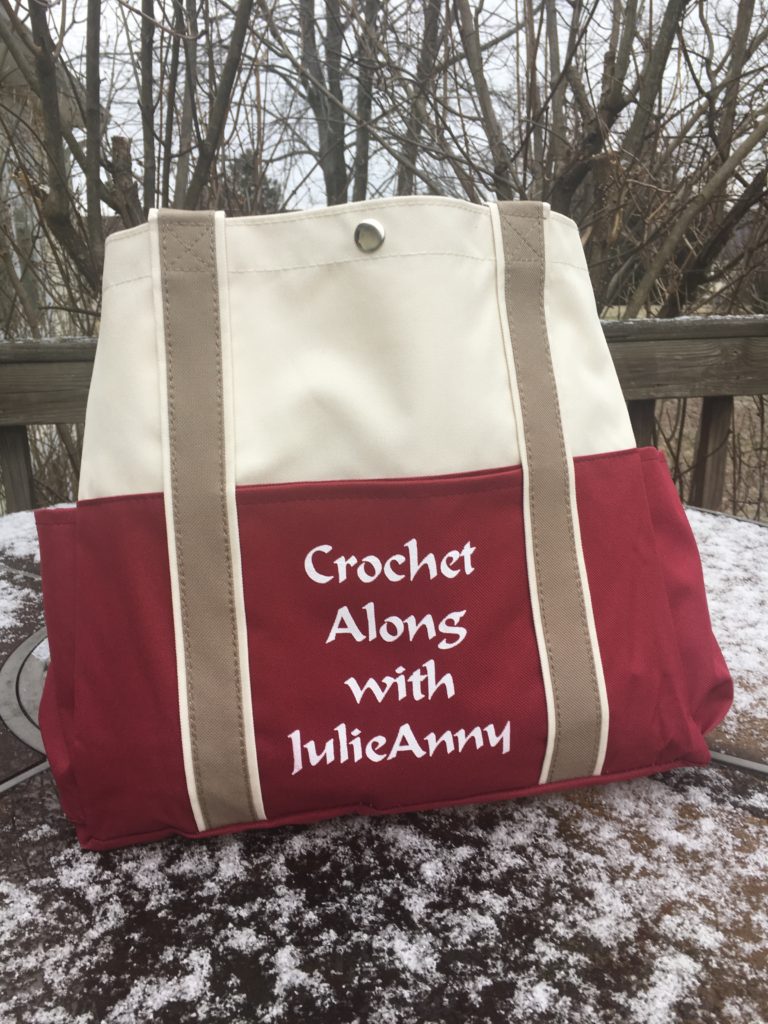 Have you purchased your CAL bag yet? Mailing out almost every day – my custom heavy-duty canvas tote bag, see here for more information. If you spend $25 in one day on my patterns, send me your address and I will send out the bag to your U.S. address. For International addresses, postage is at cost and can be calculated on my Etsy listing.
If you purchase yarn through any of my links, I will receive a commission. If you need help with color coordination, check out pre-made palettes at Wool Warehouse and Deramores. Look for good prices at Michaels, Joann, Lion Brand, Hobby Lobby, Red Heart, Annies, and Consumer Crafts.