Just wanted to share my excitement to offer my Summer Mosaic Afghan in a kit with pattern available now from the Mary Maxim Catalog/website! I have been receiving the Mary Maxim Catalog in my mailbox since I can remember and the first afghan I made in my teens used Mary Maxim yarn, so this is a great honor and treat. This pattern has been very popular since 2015 and I have revised the pattern to add a new border and make a few minor changes. This version uses Mary Maxim Starlette, a soft and sturdy acrylic in a worsted/aran weight that is perfect for most of my blanket patterns. Use my links to purchase the kit or any Mary Maxim yarn and I will receive a commission, too! Thanks for your support.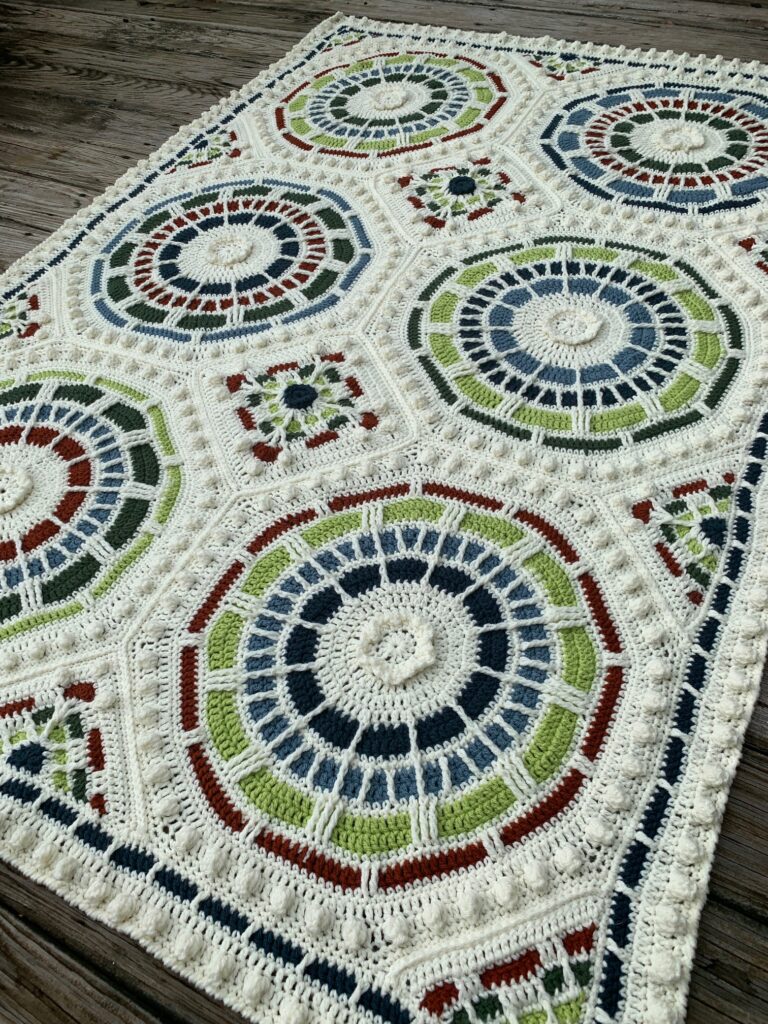 Also in the catalog as a kit is Illusions Afghan, which is based on a variation of my Faded Love Blanket, crocheted in the recently updated Mellowspun DK – what a range of colors! This DK acrylic will rival any you have used, and the colors will not disappoint. I am working on a new design using Mellowspun DK, and I love how it works up.
Stay tuned for more exciting Mary Maxim collaborations, and do not forget to take advantage of my Summer Patterns Sale going on in my Ravelry and Etsy Shops, with the lowest prices of the year. Fifty percent off all patterns including e-books, if you use Coupon Code 50PERCENT.
Thank you to all who purchase through my links <3 <3.