Quick update with links:
Don't forget all the free patterns still available here on my blog/website. See Free Tab above and if you look around you will find other surprises. Here is our Garden State Afghan CAL – the pattern is still here on the blog in eight parts.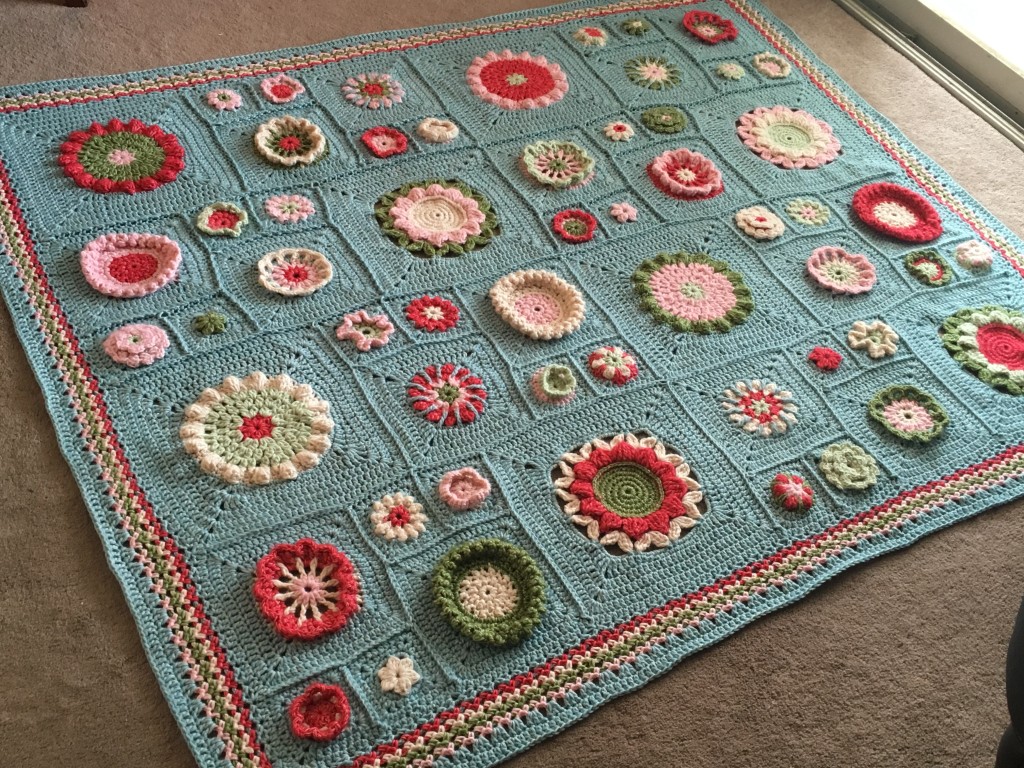 When you need yarn, click through my links to Mary Maxim, Wool Warehouse, Knit Picks/Crochet Me, Lion Brand Yarn, or Jimmy Beans Wool . You get your same prices and I get a little commission!
Sale continues in my Ravelry and Etsy Shops – My Black Friday deal was so popular I have extended it through New Year – on all patterns in my Ravelry and Etsy shops – use Coupon Code "HOLIDAY" to get $10 off any purchase over $20. Extended through January 15, 2023.
Ravelry Store:
https://www.ravelry.com/stores/julie-yeager-designs
Etsy: https://www.etsy.com/shop/FiberJay?coupon=HOLIDAY
Don't forget my pattern packs in the Mary Maxim Catalog / marymaxim.com – sign up there for email notifications because there are new sales every week. Modern Blanket of Flowers- https://shrsl.com/3rzpp Summer Mosaic- https://shrsl.com/3nai4 IllusionsAfghan – https://shrsl.com/3si3g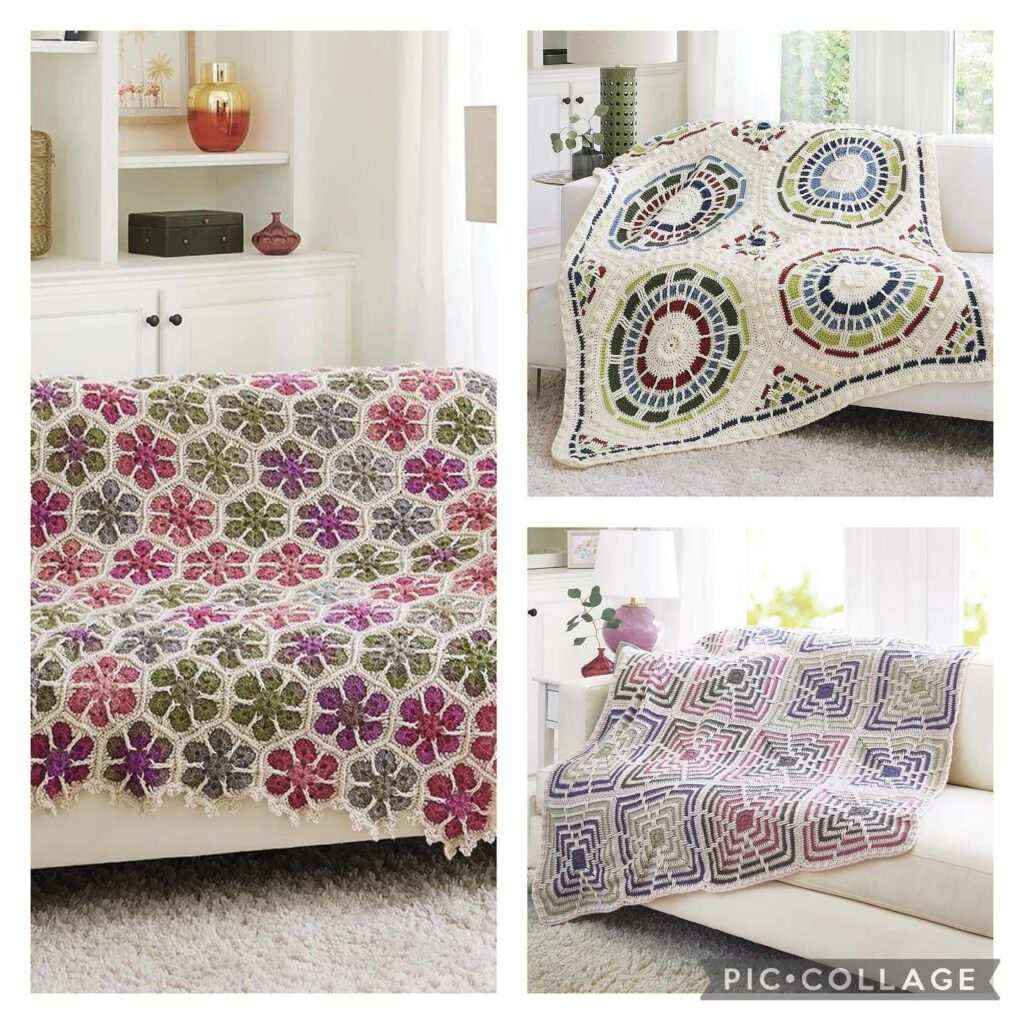 Have a safe and healthy Holiday and New Year ! See you in the New Year. Working on new patterns and a new CAL!