Ignore my colors.  In this piece, the MC is green.
Round 3, Turn your piece and see the 12 stitches of Round 1.  Slip stitch into one of these.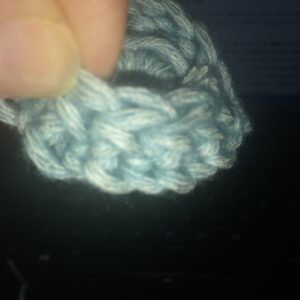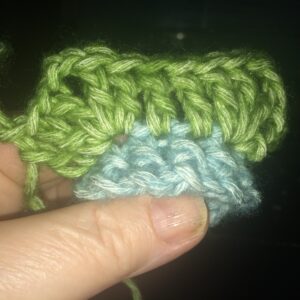 Round 3 complete.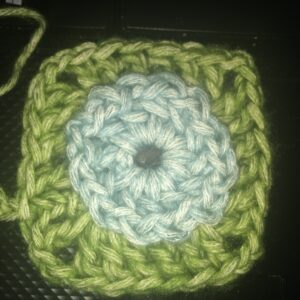 Round 4 complete: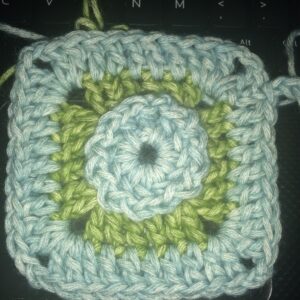 Trying to show that pesky treble in the corner in Round 5.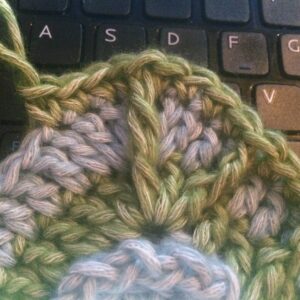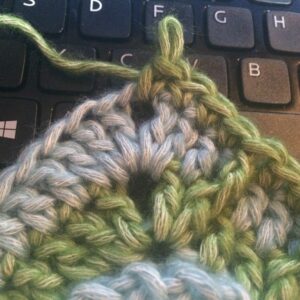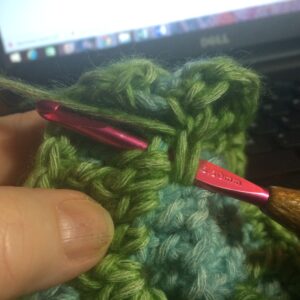 End of Round 6.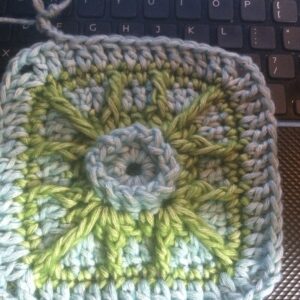 Round 7: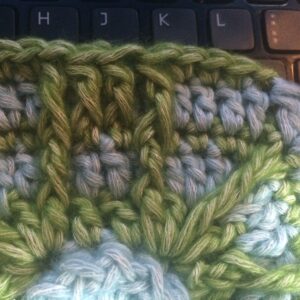 The skipped stitches of Round 6 that you skip in Round 7.  You will not use them again, just leave them be.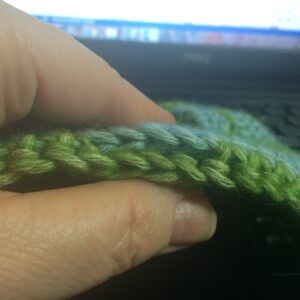 Round 7 corner with fpdc, fptr, fpdc all around the same st.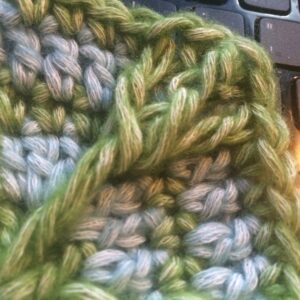 End of Round 8.