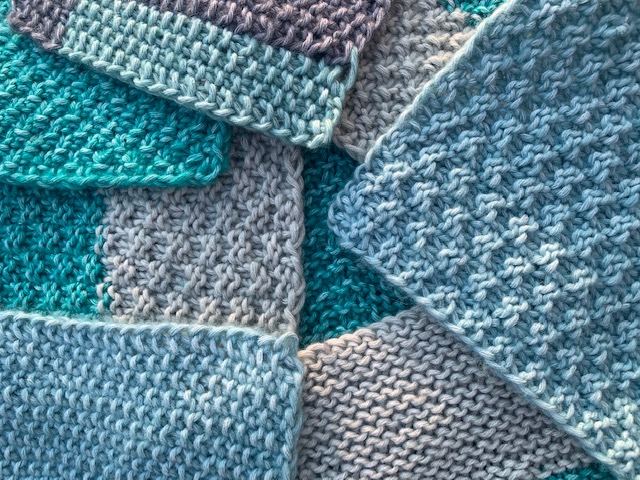 New Pattern Alert! I am offering a new knitting pattern for 8 square motifs to combine into a modern and versatile home decor item. This eye-catching throw will impress, yet it can be knit by the beginning knitter. Seven motifs are portable and easily memorized, with one intermediate level intarsia design. Have fun combining your yarns and colors or just go with a two-toned sophisticated look. Each individual motif is about 7″ square.
I haven't completed a blanket yet, so take advantage with a free Ravelry Download copy of this pattern using a Coupon Code Patio2021 for a limited time ending June 30, 2021. Post an Instagram-worthy finished photo of your blanket for a chance to be featured in my social media. Pattern support available on my Ravelry Board – Julie Yeager Designs, and my Facebook group – Crochet (and Knit) Along with JulieAnny.
See my Ravelry project page for more photos. While you are here, please subscribe for blog updates so you do not miss any new pattern info!