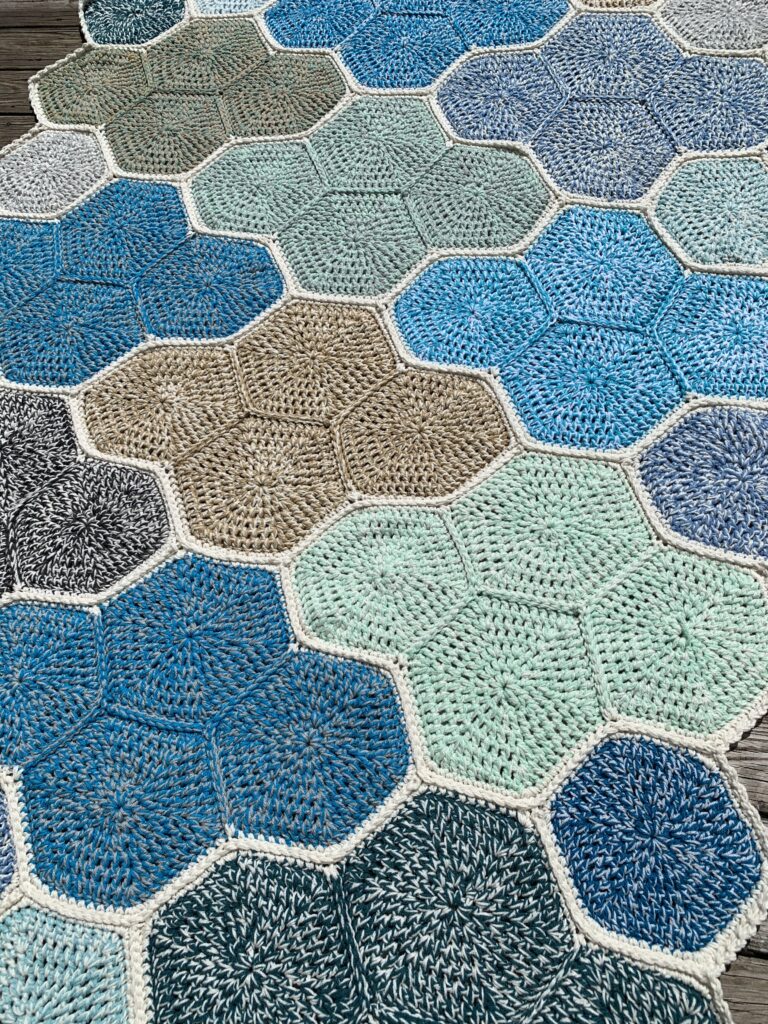 Adaptation of my Spiral Hexaround pattern, I think it is different enough to warrant a new pattern name – Hexaround Quartets. If you have purchased Spiral Hexaround in the past you will receive this as an update.
Introductory price until June 30, 2021 – $4.19 (40% off)
I doubled a worsted/aran weight acrylic and used an L (8.0 mm) hook. As a stashbuster, I gathered all available yarn in shades of blue, green, gray, beige and cream. Love the marled effect of the doubled yarn. Attached four hexagons as pictured and bordered with a round of cream colored single crochet. For 4 hexagons of the same two-color scheme I used about 100g of each of two colors.