Simbelmyne by Polly Plum
Welcome to Week 18 of our 2019 Block of the Week Crochet Along. Don't forget to join in chatting and sharing photos on my Ravelry board and my Facebook Crochet-A-Long group. Feel free to jump in any time. Please use hashtags #BAWJ2019 and #crochetalongwithJulieanny.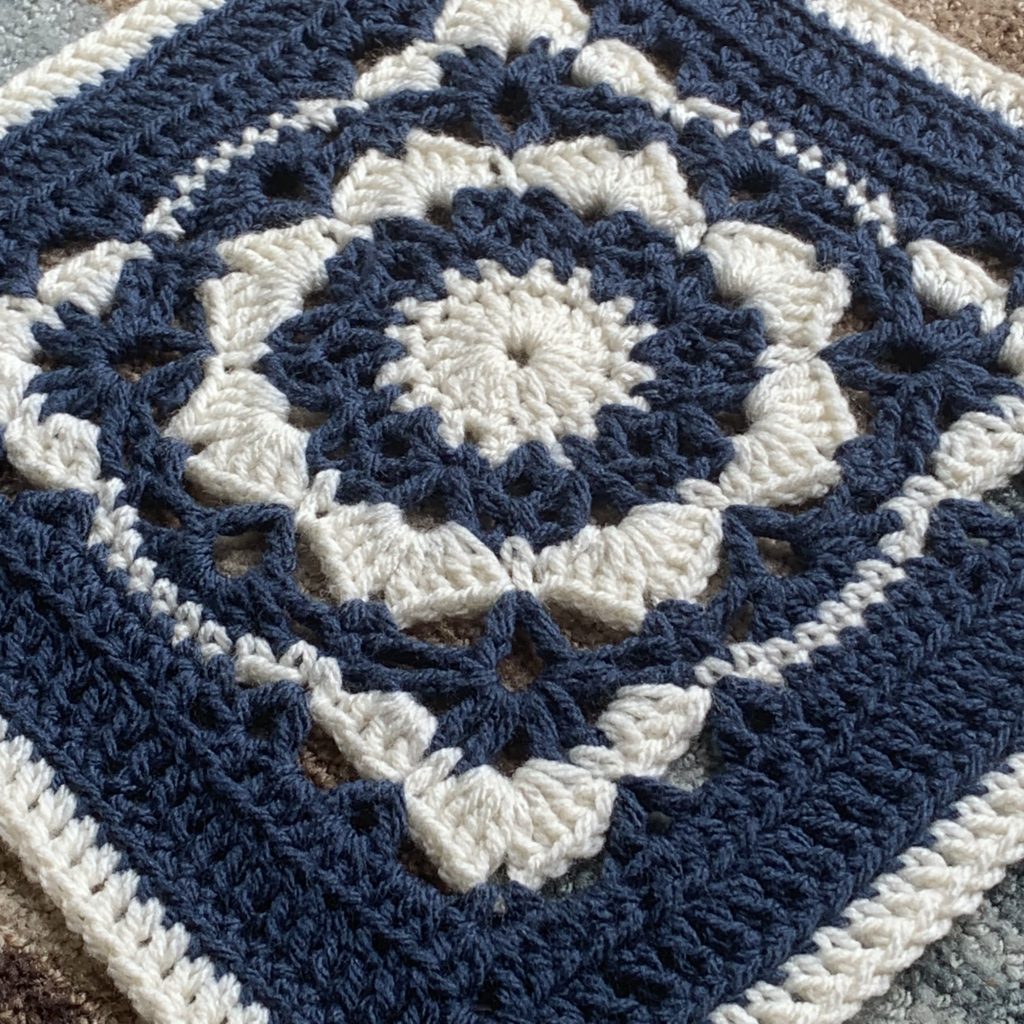 This week I picked a personal favorite by a favorite designer, Simbelmyne by Polly Plum. Polly Plum is a star in the afghan block world (yes, it's a world) and is inventive, exacting, and writes just a perfect pattern. Simbelmyne caught my eye with its intriguing color changes in the original, but when I went to work it in my two-toned plan, I found that it is a fast and easy pattern that you will whip up in no time! Great beginner project if you want to get some friends hooked on crochet! See all of Polly Plum's work in her Ravelry Store, and follow her blog, Every Trick on the Hook. Some of my other PP favorites are Ilsa and A Day at the Grand Bazaar. Polly will be back in the CAL later in the year with an new design, and I'm really looking forward to that!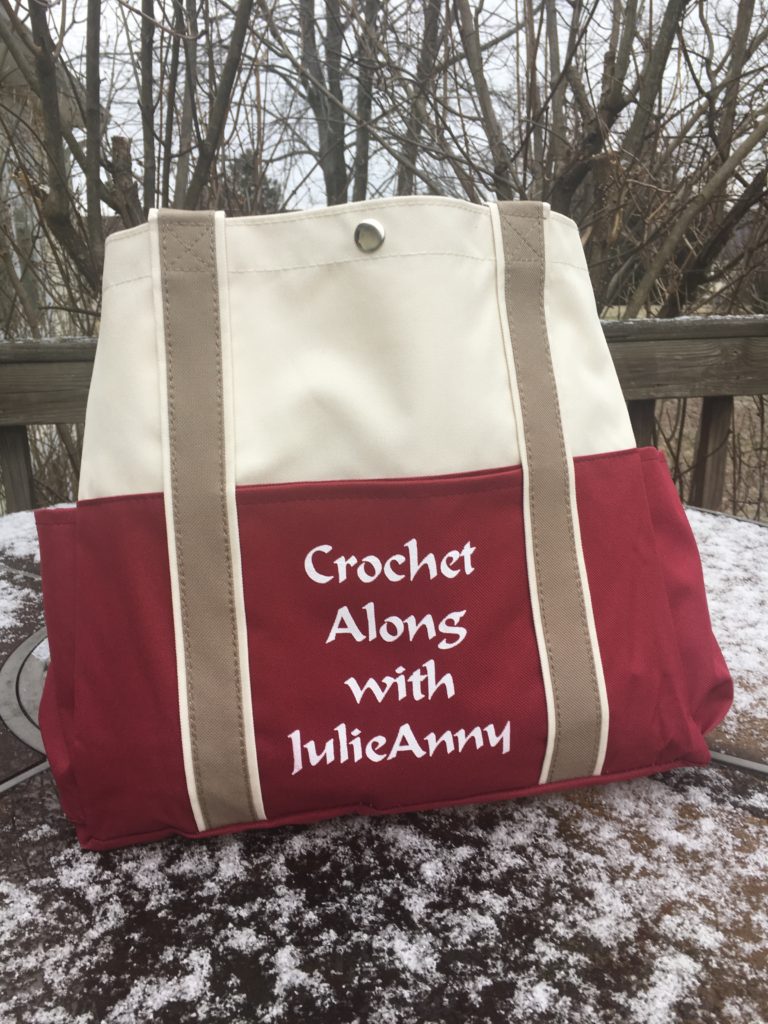 Have you purchased your CAL bag yet? Only a few left– my custom heavy-duty canvas tote bag. NEW: For the bag alone without included patterns, see this Etsy listing. For a free bag with pattern purchase see here for more information.
If you purchase yarn through any of my links, I will receive a commission. If you need help with color coordination, check out pre-made palettes at Wool Warehouse and Deramores. Look for good prices at Michaels, Joann, Lion Brand, Hobby Lobby, Red Heart, Annies, and Consumer Crafts.