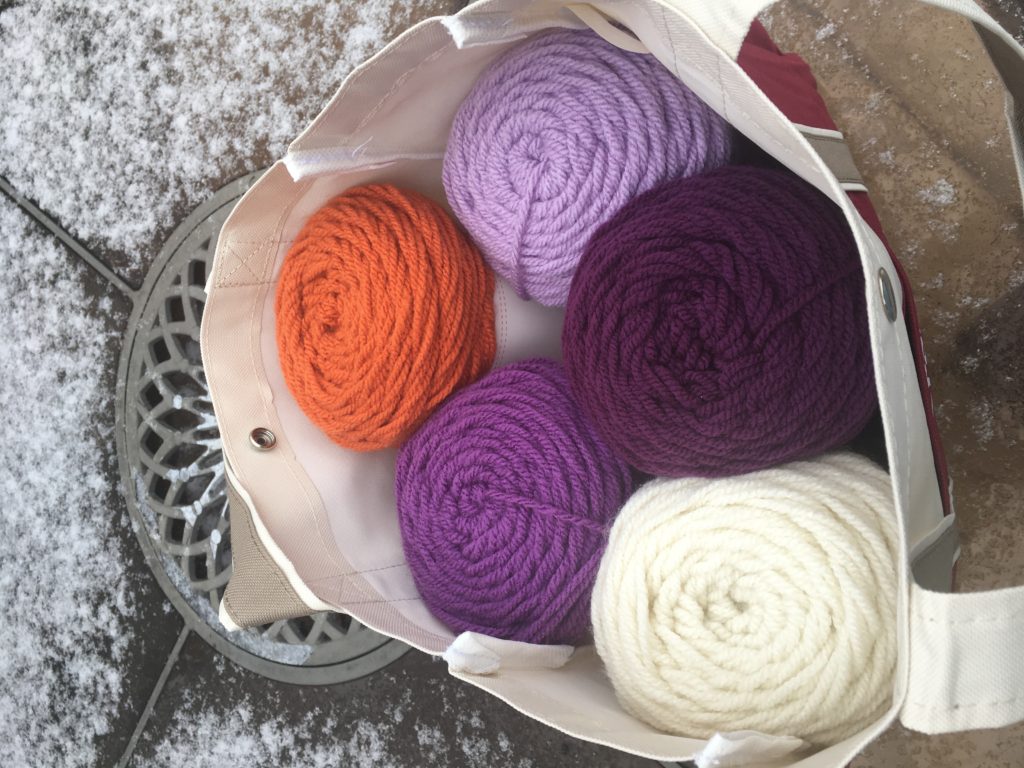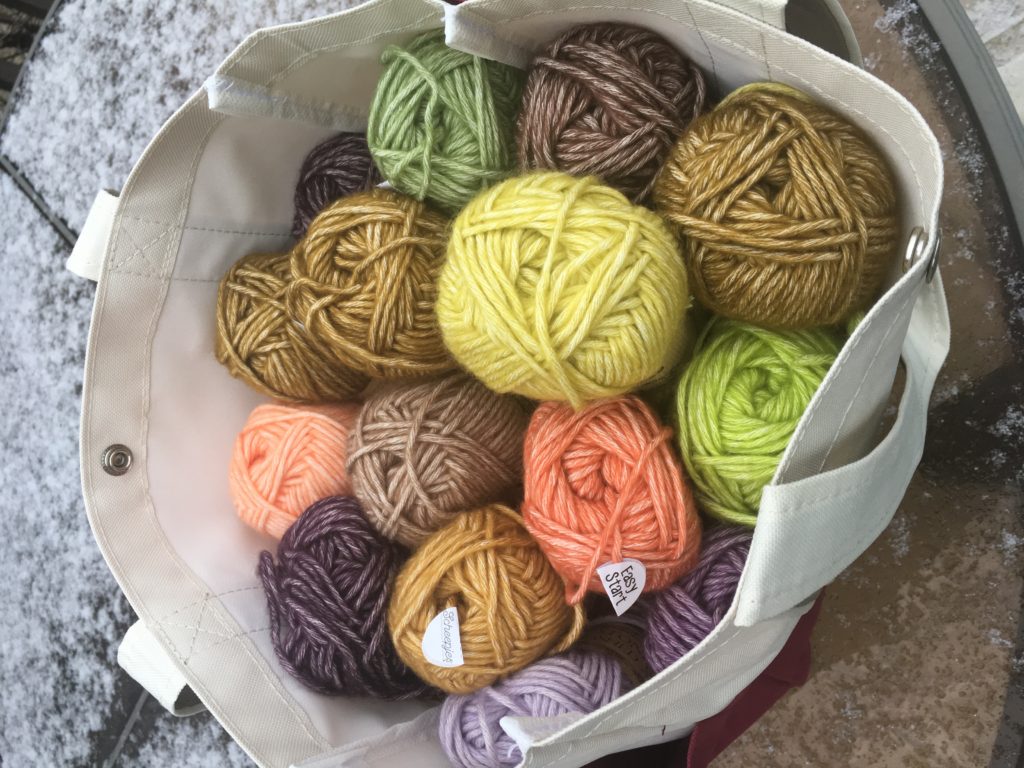 BLOCK of the WEEK coming soon, buy your yarn now to take advantage of Holiday Sales. There are going to be 48 patterns for 12″ blocks so you will have enough for 2 or 3 afghans. Using worsted or aran each block takes about 80 grams of yarn, so plan accordingly. I started with about 1600 grams for each project and I'll buy more later if needed. Dye lot does not matter much for these multicolored blocks. Here are some suggestions:
 Buy pre-made palettes – Sometimes I find the nicest palette collected for another blanket project.  Don't you love when someone coordinates for you?  Check out the designer shops at Wool Warehouse and Deramores for the expert advice.
 I'm making my first one with Scheepjes Stonewashed XL:  32 skeins should yield 20-24 blocks.  I'm using 12 colors:  3 each of Canada Jade,  Deep Amethyst, Lemon Quartz, Coral,  and 2 each of Lilac Quartz, Brown Agate, Peridot, Enstatite, Morganite, Yellow Jasper, and Boulder Opal with about 6 skeins of Lepidolite for join and border.  Try Wool Warehouse or Deramores.
Found this new yarn I like – Studio Classic by Nicole only available at A.C. Moore.  I'm going with one skein each of Purple, Soft Purple, Orchid, Antique White, Orange and (not shown) Leaf Green, Soft Gold, and Deep Brown to surround each block and border.
Vanna's Choice you will need about 16 skeins to start.  A similar palette can be made with 2 skeins each of Purple, Dusty Purple, Terracotta, Fisherman, Dusty Green, Mustard, and 4 skeins of Chocolate for border.  Get it at Lion Brand, Hobby Lobby, Michaels, or Joann.
Thanks for clicking through to purchase from any of my links; buy anything once you get to the website through my link and I'll receive a commission.