Lola Bean Square by Shelby Shea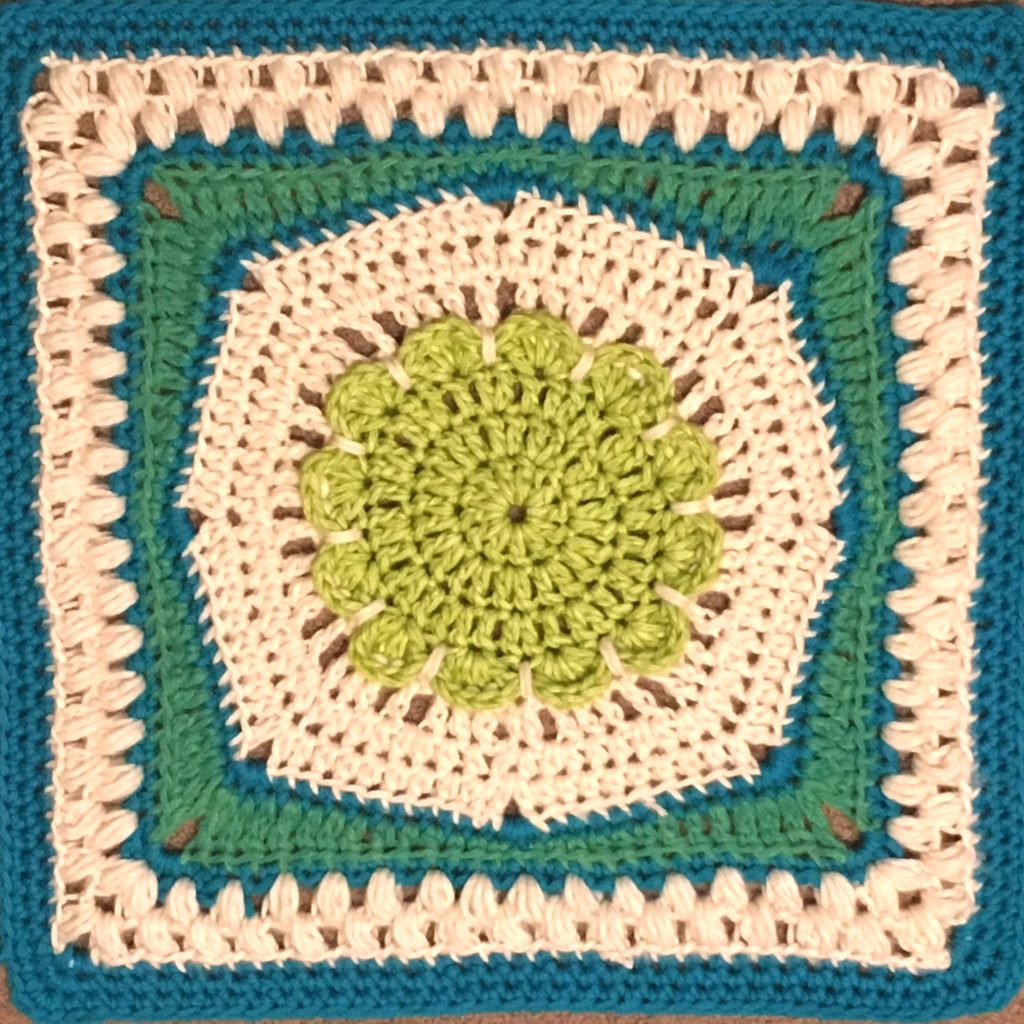 Welcome to Week 2 of our 2019 Block of the Week Crochet Along. I am pleased to see so many of you chatting and sharing photos on my Ravelry board and my Facebook Crochet-A-Long group.
An afghan square crochet along is such a good way to increase your crochet skills. You have the satisfaction of completing a project in a day or two, and you get to try out new stitches and techniques brought to you by many different designers. This week I am pleased to present Lola Bean Square by Shelby Shea. Lola Bean is a beginner/intermediate pattern, with a few new stitch techniques.
Shelby is a talented young designer and I've known of her work since 2012 when we crocheted along together on Ravelry boards. Her Kiss-Fist is a classic afghan block that should be in your repertoire. Shelby took a break from designing while focusing on the little ones, but recently released Retrograde, a full size afghan making great use of color-changing yarn. All her designs can be found on Ravelry, and she has a Facebook Crochet Along Group. Added bonus, Shelby is crocheting along with us and will be available for questions if needed. She's also thinking about expanding Lola Bean into a full size afghan. So head to Ravelry for your free Download, and join us in our CAL!
Have you purchased your CAL bag yet? Mailing out almost every day – my custom heavy-duty canvas tote bag, see here for more information.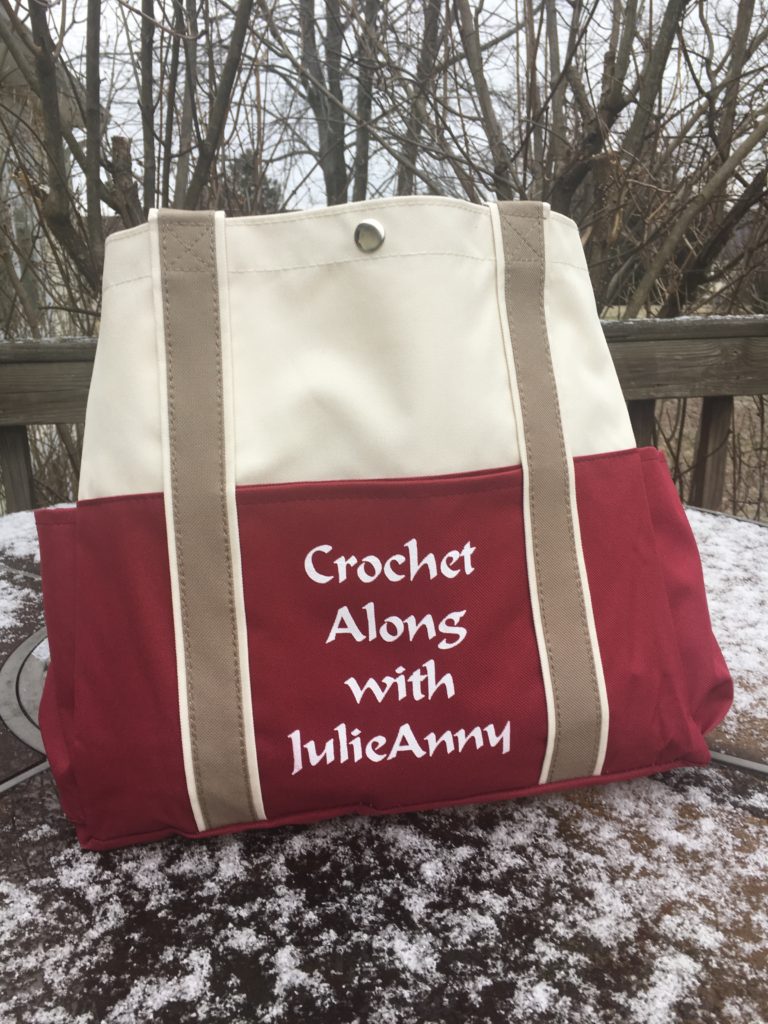 If you purchase yarn through any of my links, I will receive a commission. If you need help with color coordination, check out pre-made palettes at Wool Warehouse and Deramores. Look for good prices at Michaels, Joann, Lion Brand, Hobby Lobby, Red Heart, Annies, and Consumer Crafts.