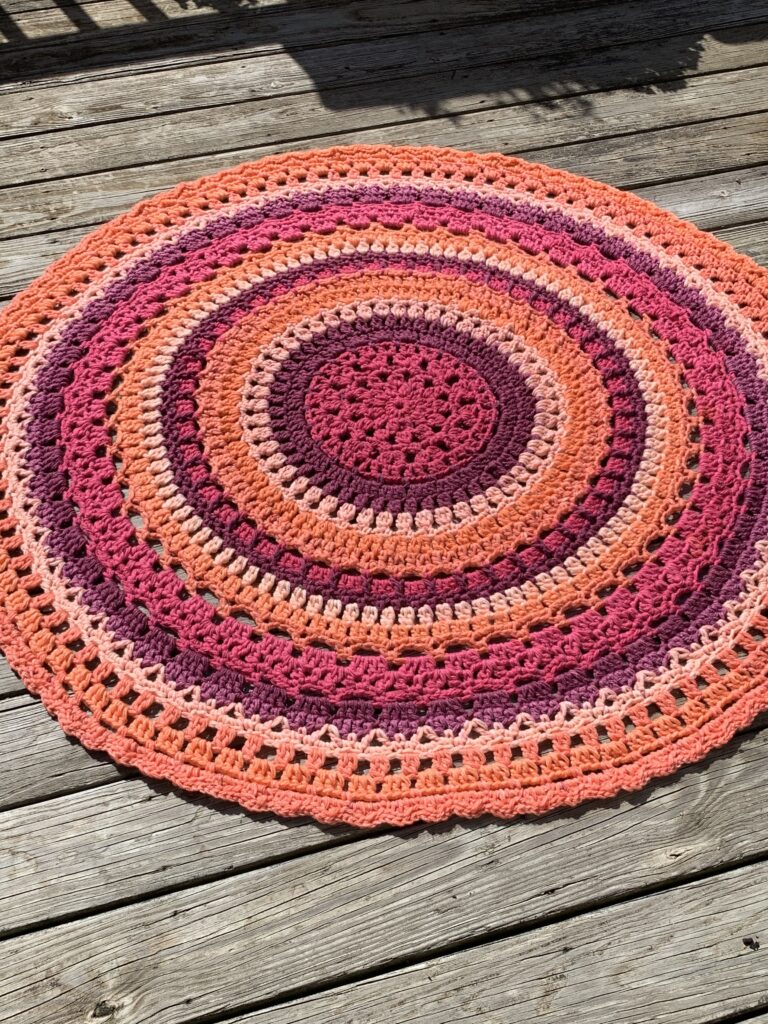 Next CAL on the Facebook Group and Ravelry Board – I am calling it Anniversary Mandala for my wedding anniversary this month! This is an easy mandala using one full cake of Caron Anniversary Cakes yarn – I used colorway Peach Part-ay. The yarn is a Super Bulky Weight and it has 1061/1000g in one huge squishy skein. I had fun working with this yarn and it worked up quickly using an L (8.00 mm) hook. It is 50″ across so a nice size for a lap blanket. If you use a thinner yarn it will be smaller. You can get the yarn at Michaels; there is a 20% coupon through the end of October. I get a small commission if you purchase through this or any links on my blog.
The pattern will be free here on the blog starting October 22, 2020. I will release the instructions over 4 weeks. If you wish to purchase the full pattern on Ravelry or Etsy it will be available for sale.
Come Crochet-Along on my Facebook Group – Crochet-A-Long with JulieAnny and on my Ravelry Board – Julie Yeager Designs.