I have made some price adjustments in my Ravelry Pattern Store for 2018 – most prices have been reduced from 12% – 40% off last year's prices.  I will have fewer "Big Sales" this  year but the overall prices are lower – I think you'll be pleased to find bargains such as:
Paloma Blanket – was $7.99 – now $4.99 for 2018!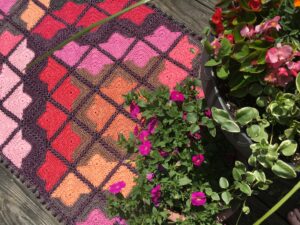 Moroccan Lattice – was $7.99 – now $4.99 for 2018!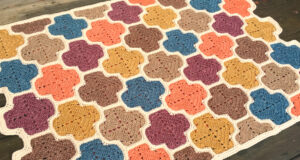 Full size afghan patterns NOW $4.99 – 6.99.
Afghan Square patterns NOW $2.99 – 3.99.
Stay tuned for more patterns and Crochet A Longs in 2018.  Next CAL coming soon – Yarn Packs are being prepared.  I am not going to begin until Yarn Packs are in your hands!