First post on my new blog.  I am hoping to use this site to introduce new designs and store free  patterns for download.  Still figuring out how to navigate but I'll get it.  We are finishing up Mystery'Ghan 2014 on my Ravelry board.  Finished afghans are beginning to appear.  Many awesome versions out there; makes me so happy!  Here is mine: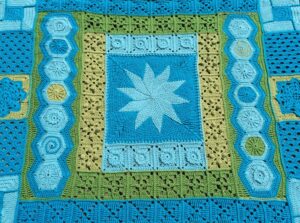 I will add more soon.  I am working on a name for the afghan – I'm thinking something to do with Sunrise?
Here is a new pattern I posted last week as I was finished with the Mystery'Ghan and itching for something new to get excited about.  So far it is being well-received and I can't wait to see finished versions.  Modern Blanket of Flowers: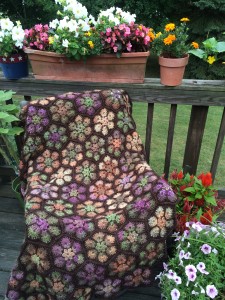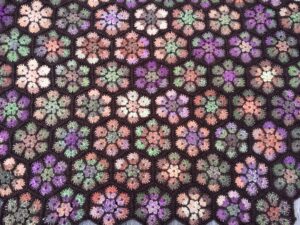 Wouldn't this make a good wallpaper?  🙂
Welcome to my blog!