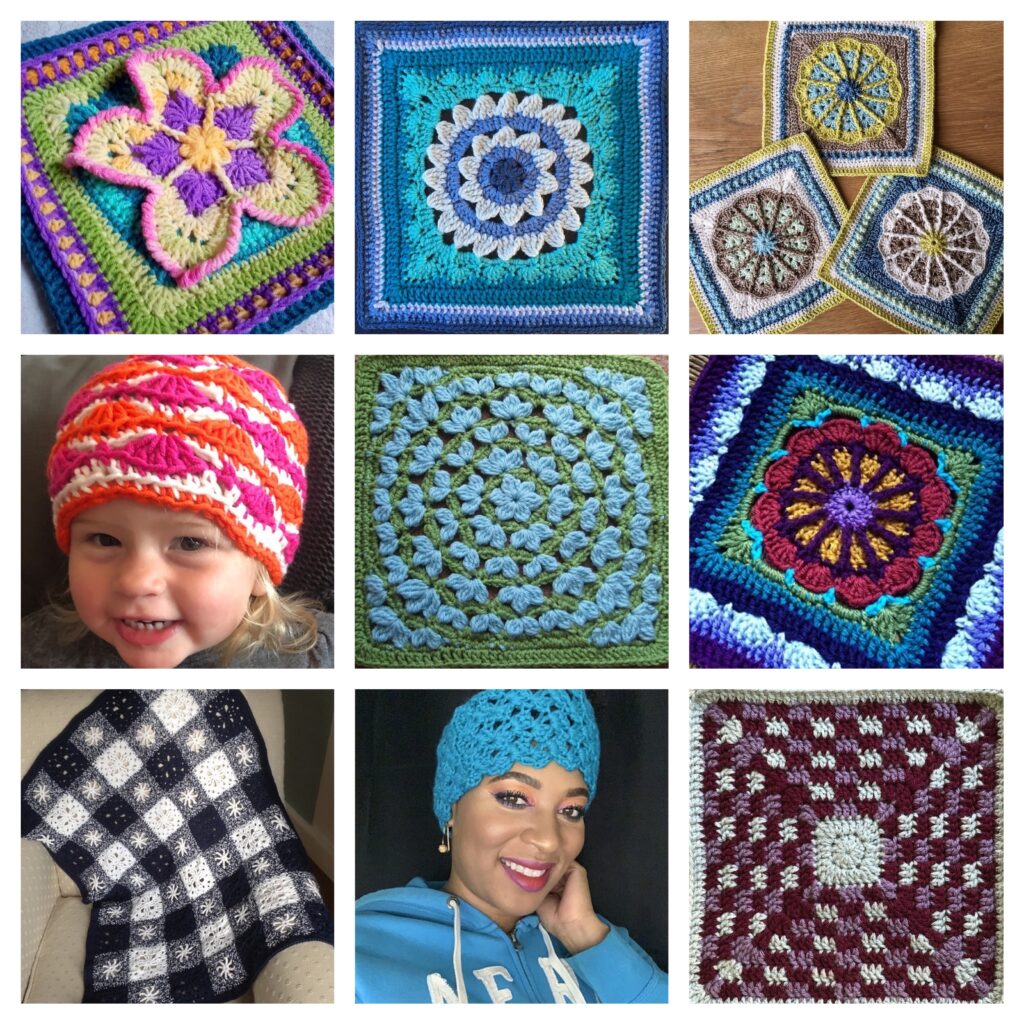 Just want to apologize for posting an advertising post yesterday with no valuable content. To make up for that, want to remind you of the free patterns and free coupon codes that are currently available from Julie Yeager Designs.

As an independent designer, I rely on sales of my patterns to keep my business going. My patterns are available for sale on Ravelry, Etsy, and Love Crafts. To give you a taste of my pattern-writing style and to participate with special events, I offer several free patterns. Permanently free on this blog are Fantastic, Sweet and Fair, Gretchen, Gentle Waves Hat, and Strawberry Blossom. Free on Ravelry with Coupon Code until 12/31/2021 are Clusters (code is BAWJ), Buffalo Plaid (code is Plaid), Candice Head Wrap ( code is candiceheadwrap), and Star Gingham (code is FFF.) Also, all 4.99 afghan square patterns are Buy One, Get One Free, just put two in cart. Also, 20% off each purchase with JULIE20.

So that's the rundown on current promotions. Thank you to all who purchase my patterns and buy yarn through my affiliate links! I really appreciate you!
photo credits to: marianapaula, cuddlycritter, primrosejill, chitweed, Starbaby, and louisewh.