I'm excited to be part of the Crochetville Blog Tour 2017 in honor of National Crochet Month!  I love to design Afghans and Afghan Squares, and this past year my theme has been "Relax and Crochet."  I like to design easy-to-stitch afghans (that won't stress you out) with a striking result. Please use Coupon Code NATCROMO in my Ravelry Store to take $3.00 off the price of any of my patterns.  Some of my latest designs: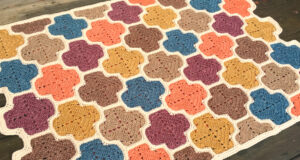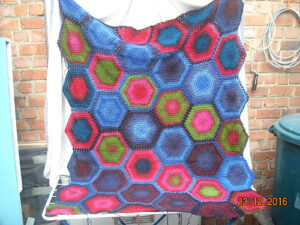 credit:  Marjos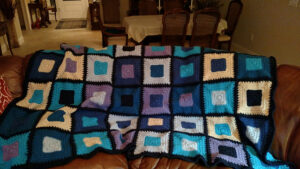 credit:  JenniferinNC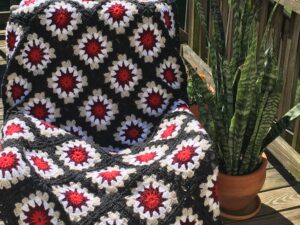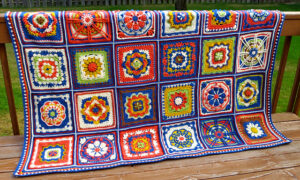 credit:  dakotastamper
Check out my free patterns (See Tab at top of Page), and follow me on Facebook – Julie Yeager Crochet and Knit Designs, my Facebook CAL Group – Crochet-A-Long with JulieAnny, and my Ravelry board, where you can find more coupons.  Subscribe here to the blog – lower right hand side of the page – to be notified of new posts.  Current CAL – Moroccan Lattice.  Next CAL – FREE – May through June.  Mystery Afghan coming in late Summer/Fall.