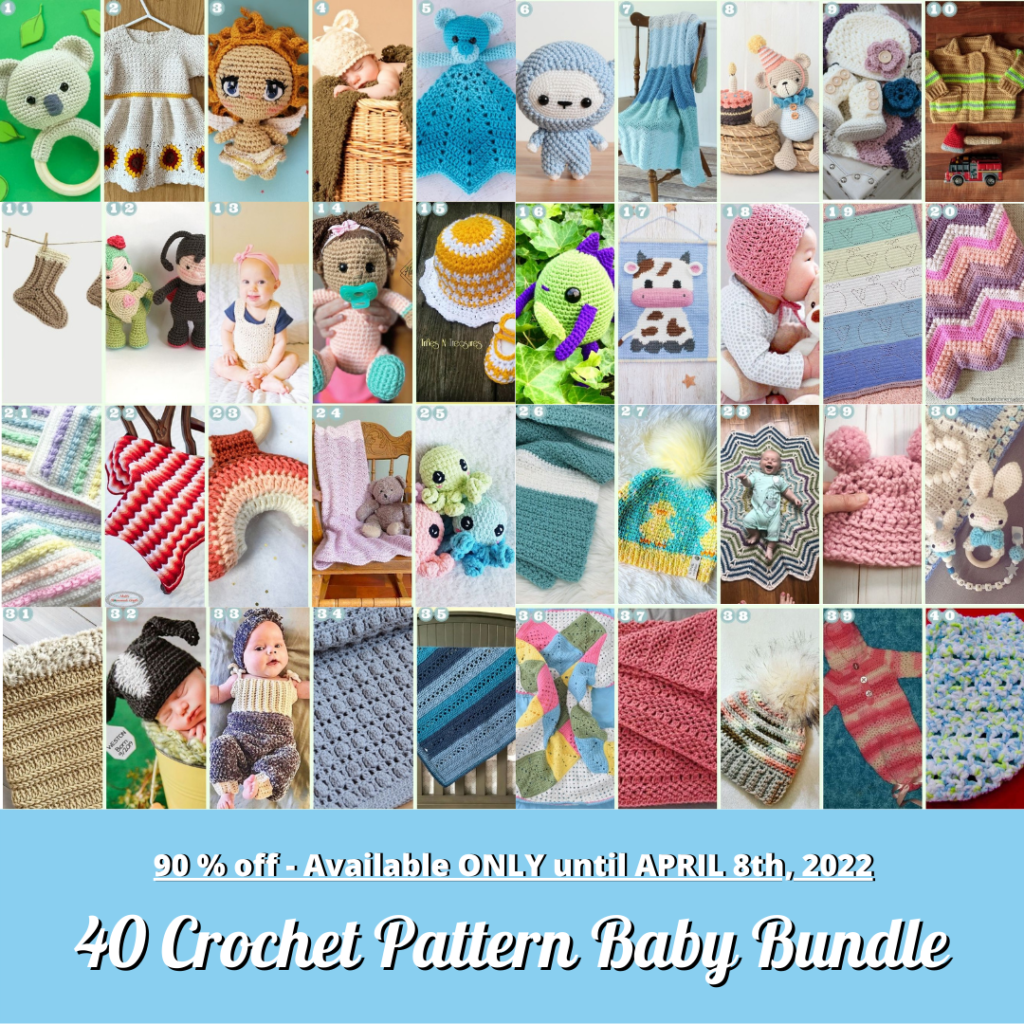 5 Days Only – Pattern Sale! April 4, 2022 to April 8, 2022
I'm delighted once again to join with Nicki's Homemade Crafts and 40 talented crochet designers to present to you Baby Crochet Bundle 2022 – a fabulous PDF collection of 40 crochet patterns suitable for the babies in your life now or any time of year – all in one bundle for only $19.99 – a savings of over 90% if you purchased each pattern alone. Daily bonuses and prizes. My Savannah Round Ripple in included, and lots of blankets, toys, tiny sweaters, hats, and all you will need for those all-important shower gifts too! Here are some of my favorites. Thanks to @furlscrochet for sponsoring. Use my unique link to purchase (thanks! I will receive payment as a commission) – go browse at the patterns; window shopping encouraged. Thanks for supporting independent designers: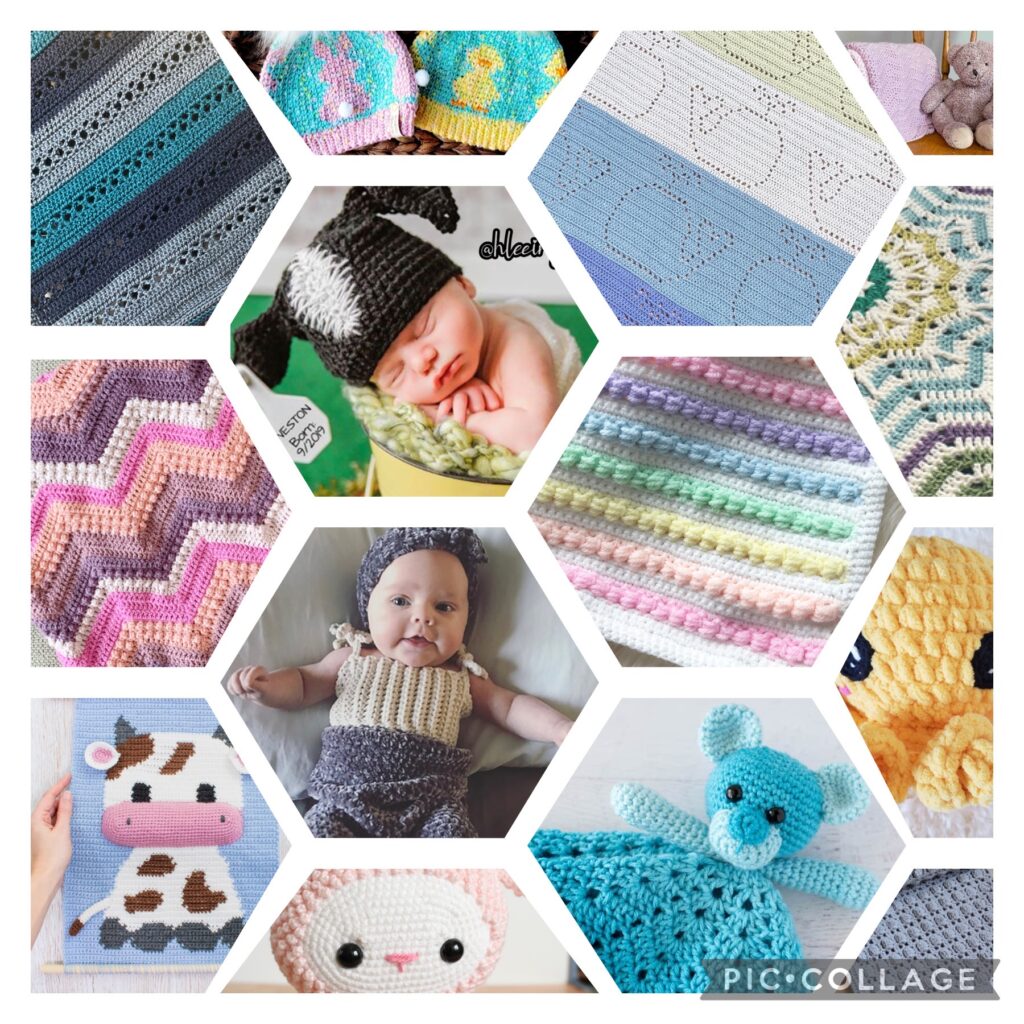 Coming Soon! 100 Crochet Tiles
Preorder now on Amazon to receive your copy of 100 Crochet Tiles which will be released April 12, 2022. As you know, 7 of my reworked patterns will be included in this collection, and we will have a CAL later in the year. I definitely think it is time for a new book of afghan squares and this book is beautiful and well-done, with contributions from
Sarah Shrimpton of Annaboo's House, Lynne Rowe of the Wool Nest, Steffi Glaves Designer/Maker, Ana Morais Soares of Oneskeinoflove Crochet, Emma Potter of Potter and Bloom, Johanna Lindahl of Mijo Crochet, Rosina Plane, Hattie Risdale of The Petal Shed, Anna Nikipirowicz, Rachele Carmona of Cypress Textiles, Catherine Noronha of Catherine Crochets, Caitie of Thoresby Cottage, Meghan Ballmer of Meghanmakesdo, and Carol Ibbetson.
Cannot wait to get started! Here is a youtube video flipping through the book and some sneak peek photos:https://youtu.be/kcGOcQ1yPbU