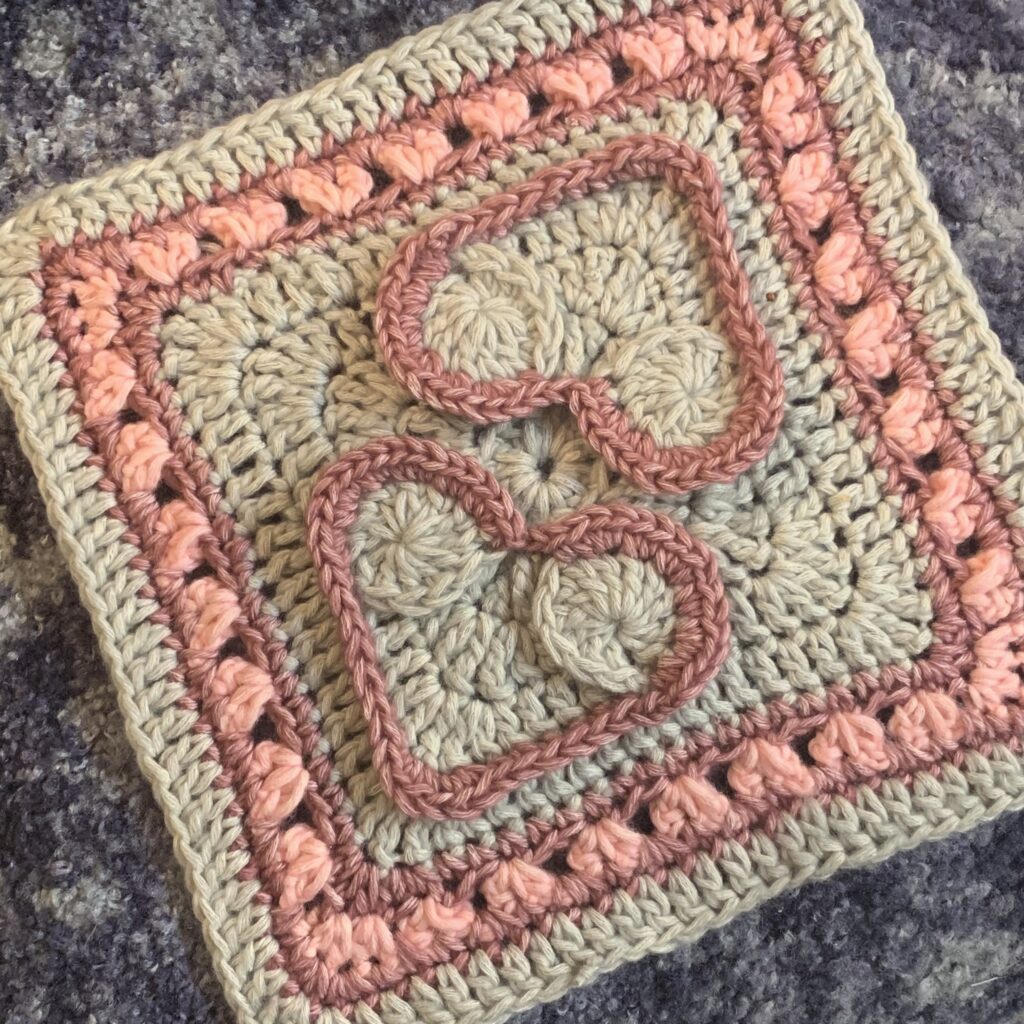 4 More Days Only!
Heart to Heart Afghan Square is one of my contributions to the Love Crochet Bundle 2022. I designed this block a few years ago and tried it again recently, and this is quite an interesting design, much different than anything you've seen before! But how perfect is this for a Valentine pillow or blanket? I think you will enjoy this pattern and there are ample photos to help out along the way. The Love Crochet Bundle 2022 is a fabulous PDF collection of 40 crochet patterns curated by Nicki's Homemade Crafts suitable for Valentine's Day or any time of year – all in one bundle for only $19.99 – a savings of over 90% if you purchased each pattern alone.
This collection is available this week only, until Friday, February 11, 2022.  You will see other designers promoting their link, but for me to receive payment, please navigate through my link only! (Thanks!) https://julieyeagerdesigns–nickishomemadecrafts.thrivecart.com/love-bundle-2022/
I am including my Summer Mosaic Afghan, and my Heart to Heart Afghan block.  If you purchase through my link, you will receive as a bonus my Courtyard Tiles Afghan!  I was poring over the collection, and counted four full size Afghan patterns, seven home decorating items, five (!) sweaters, seven hats, many fun amigurimi, and more! There's something for everyone here, and if you make just four items you've gotten your money's worth! Prizes and bonuses are offered from Mary Maxim.
Please join me as I add this opportunity to help spread the word about Julie Yeager Designs, and, as always, thank you for your support. I can be found each day on Facebook if you have a question or want to share a photo or talk about a pattern. See you there!
Follow me!