Monthly Archives: April 2018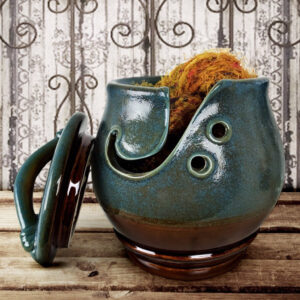 I've been intrigued by the idea of a yarn bowl for quite a while now, and wanted to share a great deal I've come across.  Darn Good Yarns is unique yarn company with an interesting website worth checking out.  For the month of April they are offering a 50% discount on ceramic yarn bowls when you check out using Coupon Code YB50.  Take a look!    Besides its utility in keeping your yarn ball from running across the room, it also looks pretty if you want to keep your current project in the livingroom.  I have an affiliate relationship with them so will receive a commission if you purchase through this link –  Darn Good Yarn Bowl!
Let me know if you get one!